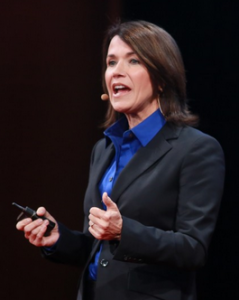 I couldn't resist adding a post to my blog about Barbara Natterson-Horowitz's TED talk: What Veterinarians Know That Doctors Don't.
As the daughter of one veterinarian and the sister of another, I've always turned to the vets in my family for sound medical advice.
I've found generally that vets – not only those in my family and unlike many doctors I've known over the years – will explain medical mysteries very clearly in terms I can understand. With another plus – not while 'talking down' to me in the process! :)
My father passed away several years ago – but I still consult with my sister these days about any medical issues I have. Very often she has an answer for me that my doctor does not. And at the very least, I'm armed with tremendously helpful information and the exact questions I need to ask.
So I very much enjoyed listening to what Barbara had to say.
Here's to tearing down the existing barriers between human and animal medicine and honouring the fact that veterinarians have a wealth of knowledge from which our human medicos can learn! :)