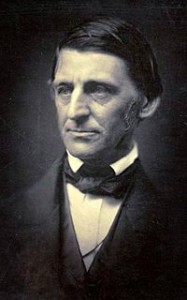 In a recent post for our BJ Seminars International blog, The Sky is Falling, I finished with a quote by Ralph Waldo Emerson.
This reminded me of another piece, attributed to Emerson, entitled "Success". I remember being inspired by it many years ago, so searched for it again. You may also have come across it in your travels:
To laugh often and much;
To win the respect of intelligent people and the affection of children;
To earn the appreciation of honest critics and endure the betrayal of false friends;
To appreciate beauty,
To find the best in others,
To leave the world a bit better, whether by a healthy child,
A garden patch or a redeemed social condition;
To know even one life has breathed easier because you have lived.
This is to have succeeded.
But you may imagine my surprise, when searching on the web for these words, to learn that Emerson is not in fact the author!