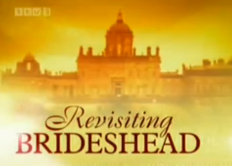 I've recently finished re-reading Brideshead Revisited by Evelyn Waugh – and re-watching on DVD the 1981 BBC TV series, produced by Granada Television.
Brideshead Revisited is probably Evelyn Waugh's best-loved novel, first published in 1945.
It's the epic story of a great Catholic family in a doomed aristocratic age prior to the second world war and over sixty years has delighted many readers – including myself .
In haunting prose it captures the dying years of an era of British aristocracy and opulence, which would never again return after the war. Another major theme, as Waugh says in his preface (1959) to a modified re-issue of the novel, is "the operation of divine grace on a group of diverse but closely connected characters."
In the book there are many passages of lilting prose – somehow wistful and with a lingering melancholy. And in re-reading, I experienced all over again my initial delight.
Here's an example … [Read more…]