A wonderful evening spent with old friends recently, in which we talked about many things 'from cabbages to kings'. One of my friends, John, is a primary teacher and shared this wonderful story.
He was sitting in the staff room with colleagues one day, when suddenly two Grade 6 girls ran, giggling, past the open window and flung two 'stink bombs' into the room.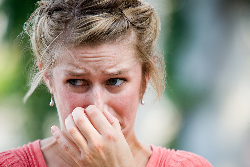 As the stink permeated the staff room, teachers gasped and reacted with disgust and horror. John was the first to leap to his feet and race to the playground, where he caught up with the two miscreants.
The other teachers were obviously waiting to hear John give the girls a good ticking off, and no doubt smiled and nodded with approval as he began sternly, "Really girls! I am VERY disappointed in both of you! …"
But I imagine the expression on many faces changed as he continued, "I noticed both those stink bombs were bought from a shop!  That means you didn't learn anything about what makes a stink bomb work, did you? In MY day, we made our own – we had to learn what to use and all about the sulphur that made them stink …. "
Even as I laughed at this story, I also recognised some of those things that make John and others like him exceptional teachers. An appreciation of the ridiculous, a wonderful sense of humour and a passion for encouraging learning even when – and perhaps particularly when – children are 'pushing the envelope' or misbehaving.
So I wanted to share the story, with John's permission, as a salute to him and all the other teachers who make learning – and life – so much fun for kids!