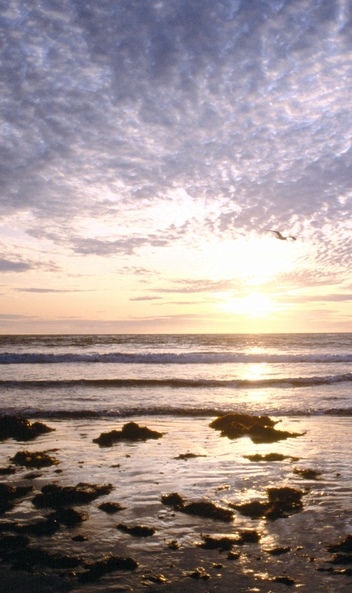 I drop back
letting the others and their voices
fade ahead of me.
This is not a talking place,
this beach –
I don't even want
to follow their footsteps.
The sun has gone
But its echo warms my feet
in the rock pools.
I wriggle my toes
in the sand
near intricately
limpet-patterned rocks.
All I can hear is the sea –
even the seagulls are quiet
at this end of the day.
And I bask
in the sensuality
of silence.