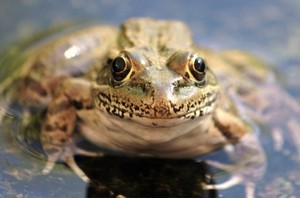 "My name is Sue … and I'm a procrastinator!"
Ok, so perhaps there isn't a 12 step program out there for those of us who run a last-minute sprint to complete tasks we really don't want to do. But there should be!
No doubt your list will be different from mine, but here's a start …
You know you're a procrastinator if:
You have a sink full of dishes to wash, but write a blog post instead.
That reminder to make a dental appointment, held by a magnet on the front of your fridge, is beginning to yellow and curl at the edges.
You go out and buy another laundry basket because two simply aren't enough any more.
WordPress and all plugins are up to date on the six websites you manage, and lots of 'tweaks' are completed, but dust bunnies in every corner of your home are apparently growing dust bunnies of their own.
You not only can write your name in the dust on your dressing table, but probably could write a thesis if you used every surface in the place.
You keep your indoor rubbish bins emptied and clean, but you will soon need a scythe to slice your way through the jungle in your back yard to reach your outside bin.
You get the picture.
And as you can no doubt tell from my own list, housework, lawn mowing and visits to the dentist are among the things I keep putting off. These are the items on my daily to-do lists that keep being re-written for the next day … and the next … and the next.
A new year is here, so this is no doubt a good time to change my approach!
Way back in the 1790s a French writer called Nicolas Chamfort suggested that "we should swallow a toad every morning, in order to fortify ourselves against the disgust of the rest of the day"**.
It's an idea that has been borrowed and modified in different ways by many other people over the years since – probably most famously by modern self-help guru Brian Tracy who has written a whole book (several books?) on the subject.
'Eat that frog' has become synonymous with tackling the worst or most difficult thing on your list each day before doing anything else – that big, messy, unpleasant and dreaded task you've been avoiding. That's the frog. And for those of you who are global gourmets, this doesn't mean frogs' legs gently sautéed in butter and garlic. Think big, green, warty, alive and presumably slimy with pond muck …
That's not a bad metaphor for those horrible tasks we'd prefer to delay – indefinitely if life would only let us!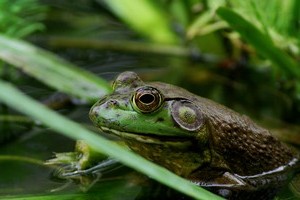 But, on the other hand, I'm not overly keen on the whole concept of eating one. After all, I figure it'd be completely indigestible and we'd end up vomiting frog for the rest of the day. NOT a good metaphor to represent the outcome of getting that undesirable task done.
What about the idea of kissing that frog instead? For the princess who did so, the end of her story was pretty amazing.
Kissing a frog versus eating one? Definitely not as barbaric. Not quite as difficult to do … even if the frog is still big, green, warty and slimy with pond muck. And it's not as likely to give you indigestion or make you sick.
So … wish me luck. I'm making a new resolution, not to eat that frog each day but kiss it and see what transformation may emerge for me in time.
Today hasn't been a good start, admittedly.
After all, I've been writing this blog post … :)
But please excuse me now, I'm off to tackle those dishes!
Oh … and if you find there is a "Procrastinators' Anonymous" group out there, let me know.
I'm in!
---
** In 1794-5  by Nicolas Chamfort: "M. de Lassay, homme très-doux, mais qui avait une grande connaissance de la société, disait qu'il faudrait avaler un crapaud tous les matins, pour ne trouver plus rien de dégoûtant le reste de la journée, quand on devait la passer dans le monde." And note the French word for 'toad' is 'le crapaud' … something for Aussies to ponder perhaps. :)