Imagine ….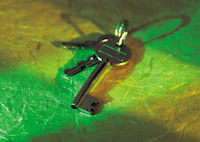 You enter an organisation and sign in. You're given keys to hang around your neck or clip to your belt. There's A Block, B Block, perhaps even H Block. You unlock each door as you enter and lock it again as you leave. Any infractions of the rules by the inmates mean they 'go on report'.
It's a prison or a juvenile justice centre, right?
Wrong!
It's a large, modern high school.
And in some of the classrooms in these modern schools, teaching and learning are still following models that were in place over thirty years ago.
Sure, there are whiteboards instead of blackboards – but students still copy reams of notes from the board. The textbooks may now be in full glossy colour with new information – but many of them are being used in the same ways they were used all those years ago. All the students are doing the same thing at the same time from the same textbook.
Teacher-centred learning, policing of uniforms and 'out of bounds' areas, a focus on the rules and processes for detentions, suspensions and expulsions.
In these classrooms and schools, how are students engaged, connected and encouraged to experience a love of learning? How do teachers retain the 'fire in the belly' – the passion for their craft – and avoid falling victim to the 'don't smile till Easter' brigade?
Where is the 21st Century learning? Where are multi-age classrooms, multi-ability learning, problem-solving, students being involved in decision-making about their own learning, self-reflection and self-assessment? Where are the creative uses of the wonderful new technology that's available?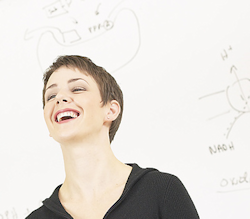 It's certainly out there! In many schools there are individual teachers who are inspiring their students. Who are reflecting, dreaming, collaborating, implementing fresh and exciting inititiatives. And there are students who are fully engaged and encouraged to become the best they can be.
And there are whole schools around the world doing things differently to make a very real difference for both students and teachers.
For example,  there's Thembaletu Primary School in George, about 450 km from Cape Town in Africa, which has 25 teachers, 983 students –  and only 20 computers!  Here the Principal is leading the way in the use of technology, changing classroom practice and changing the face of learning for both teachers and students.
There are schools like Sherbrooke Community School, in Melbourne, Australia, where curriculum is negotiated with the students, there's a whole-school meeting every morning that's chaired and minuted by students, and student learning becomes increasingly self-directed as they go through the school.
Or  Heathside School in the UK, where the "Imagine Heathside" project involved all those in the school community in co-creating a better future.
So here's my plea to all those teachers who are energizing our schools …
Wherever you are, shout out. Please tell your stories, and encourage your students to tell theirs. The world needs to hear your voices!
And please don't let the pressures or constraints of 'the system' get you down or burn you out. Know that the work you are doing is appreciated and is making a difference.
Your experience, your skills and your wisdom are sorely needed today – perhaps more than ever.
We need you.
Our children and our young people need you.