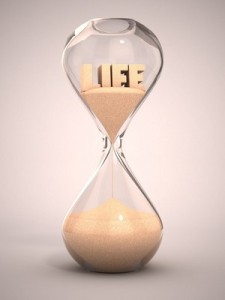 I was sitting on a tram on my way home the other day and idly looking out of the window.
We pulled up to a very crowded stop where I saw all the hopeful faces of people waiting to board. And the thought suddenly crossed my mind … "Wow …. they're all younger than I am!"
A young woman climbed aboard, dressed to the nines for a night out. Surely it was only yesterday I was as young as she is now, full of fun and hope on my way to a party. Some fashions haven't changed all that much. Mini skirts and wedge heels are back in!
There's a serious-looking Uni student, laden with books, presumably on her way home. Only yesterday I was at Uni too. Of course I didn't have a smartphone in those days. But I recognise myself in her worried look. I guess there must be an assignment due.
I also find myself smiling when I see a wee girl in school uniform, juggling her heavy bag and moving down the tram to find a seat to hold because she's too short to reach the overhead bar. I remember that very well! Hmm … though lots may have changed, my stature hasn't. I'm still too short to reach!
And surely it was only yesterday when, at family gatherings, I saw all the 'oldies' sitting around the edges of the room, watching with smiles on their faces as we young ones mingled, danced and exuded energy. Now I'm one of those oldies myself.
Only yesterday, it seems, I could leap out of bed without a single muscle twinging or complaining. And only yesterday, I could see my reflection in a mirror without any if those wrinkle-shadows cast by an overhead light.
Only yesterday – just a heartbeat ago – I was much younger.
To forget is the secret of eternal youth. One grows old only through memory. There's much too little forgetting.

(Erich Marie Remarque)
Perhaps Remarque was right and I need to do more forgetting! :)