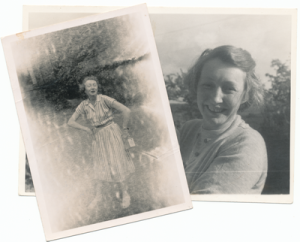 Still travelling memory road – like the topics for my last two posts.
This time, I'm remembering the things my mother used to say. I think many of them are pretty classic 'mum' sayings actually! I wonder how many on the list other people can tick off as well …
Here they are – in alphabetical order, for want of a better way to arrange them:
As long as you live under this roof, you'll do as I say.
Because I SAID so!
Did you brush your teeth?
Do as I say, not as I do.
Don't EVER let me see you do that again!
Don't speak with your mouth full!
Don't you use that tone with me!
Elbows OFF the table!
Finish your dinner, or you won't get any pudding.
Hmmph … yes, get out of bed NOW. If you could stay out last night, you can get up this morning.
How many times do I have to tell you …
I don't care WHO started it!
I'll give you till I count to three …
If I catch you doing that one more time …
I'm not going to ask you again!
It's way past your bedtime!
Leave your sister alone!
Look at me when I'm talking to you.
Stop that crying! Or I'll give you something to cry about!
This is for your own good.
Turn that noise down!
When I was your age …
Wipe that smile off your face!
You'll eat what you're given and like it!
You're older – you should know better.
And the final one … this became a family classic. :) As we got older, we used to tease mum by getting in first and saying it to her!
"Be good. Be careful crossing the road. Have you got a clean hanky? And don't forget to say thank you!"